Launch and Grow
Your Expert Podcast
A 3-month group coaching program with everything you need to launch and grow your expert podcast for your business
Grow your audience, bring in new leads and attract more clients to your business with the power of podcasting.
Podcasting is THE Superior Marketing Medium
Whether you are an expert, personal brand or company, building an audience and getting your authentic message out is key.
Podcasting is an untapped expert channel that offers YOU the potential to create powerful trusting connections and provide firsthand expert information.
There are 1.5 million podcasts out there, while that sounds like a lot, it is nothing compared to the number of social media accounts and blogs that exist today. Traditional marketing on social media is very much saturated and you're competing with thousands for the attention of your ideal clients.
Starting a podcast in 2020 is like starting a blog in 2008. The opportunity to grow your audience and make a meaningful connection with your community is exponential.
This easy-to-follow group program helps experts from all industries to build their audience using the power of their voice to a professional standard.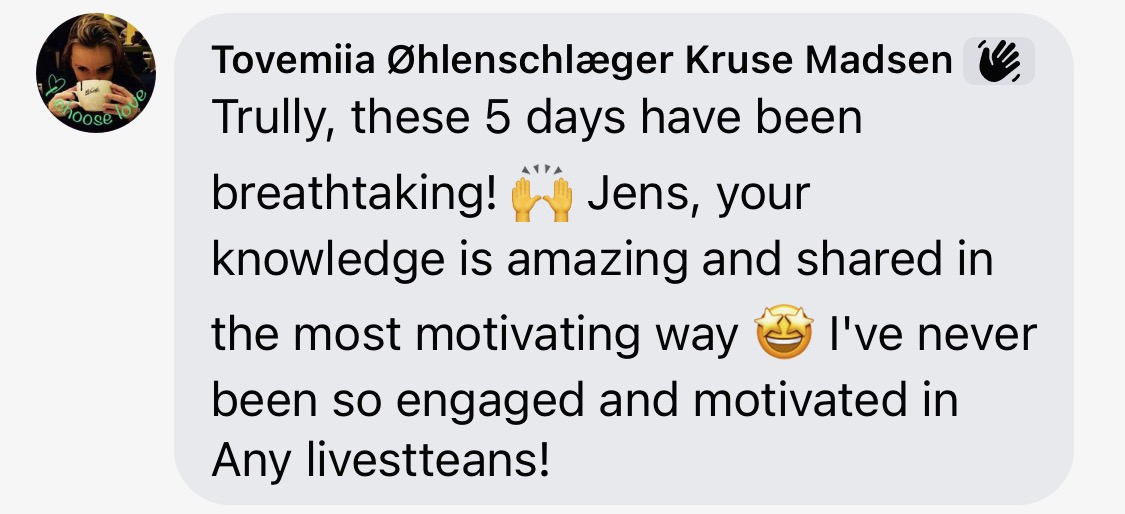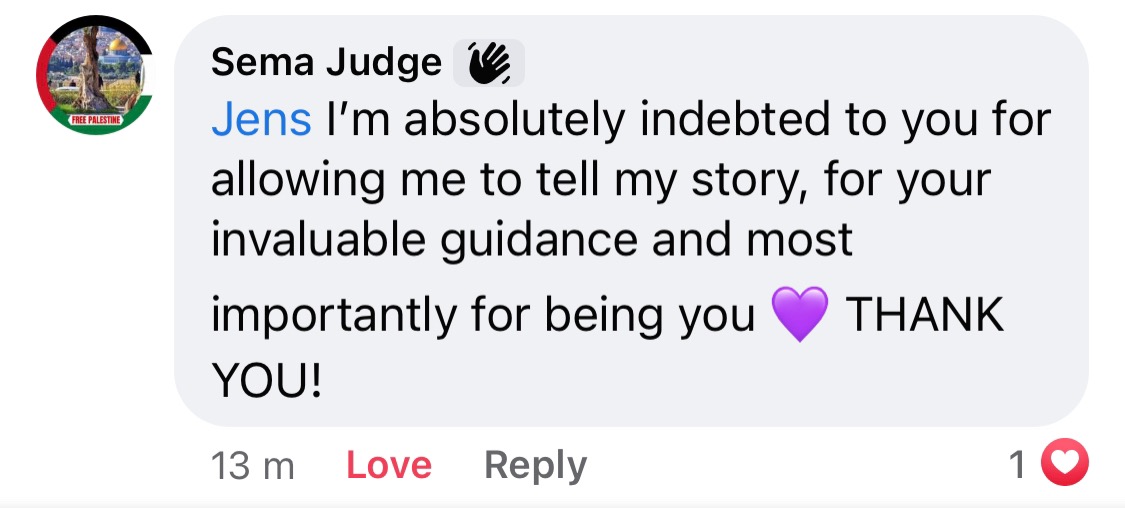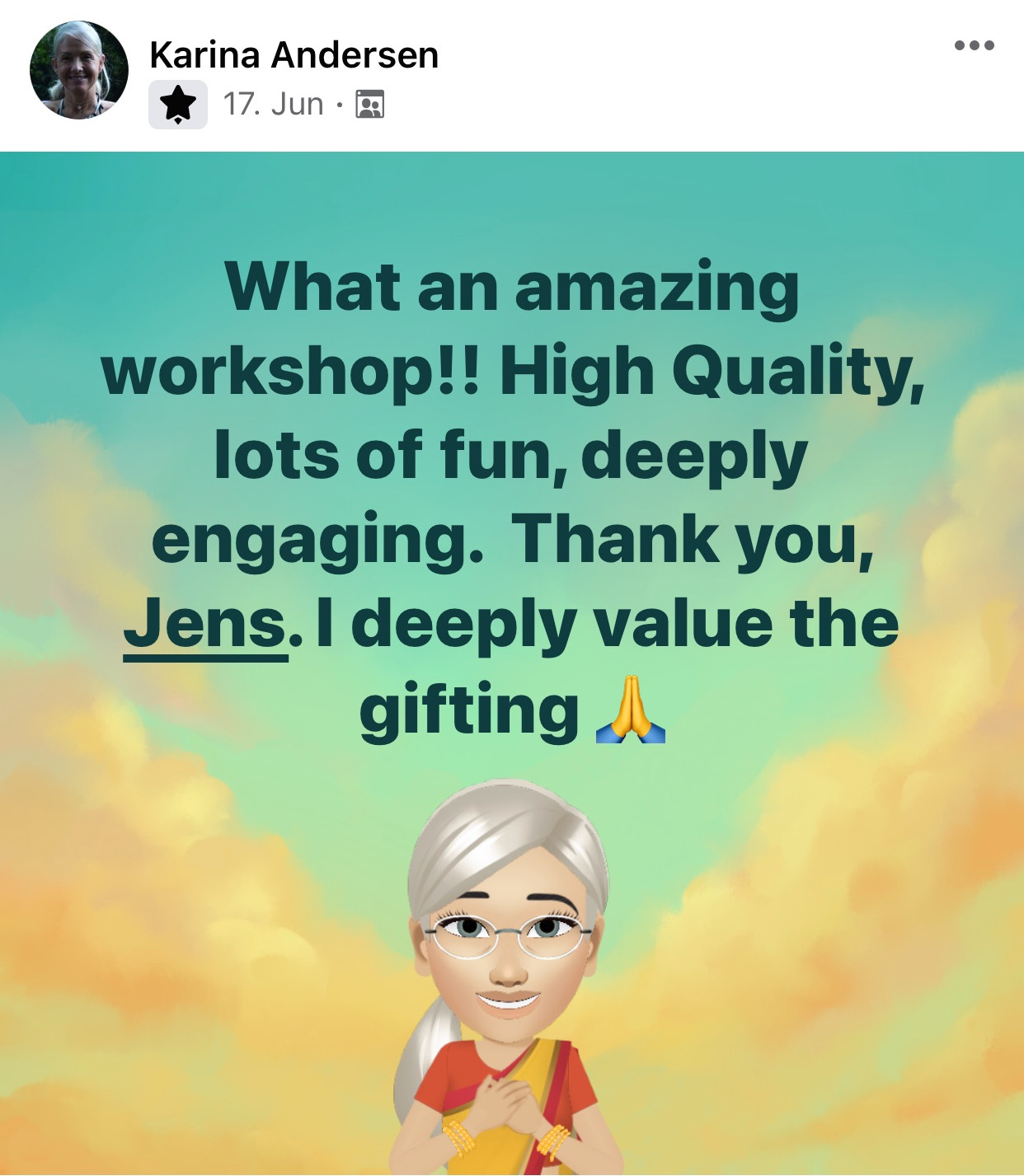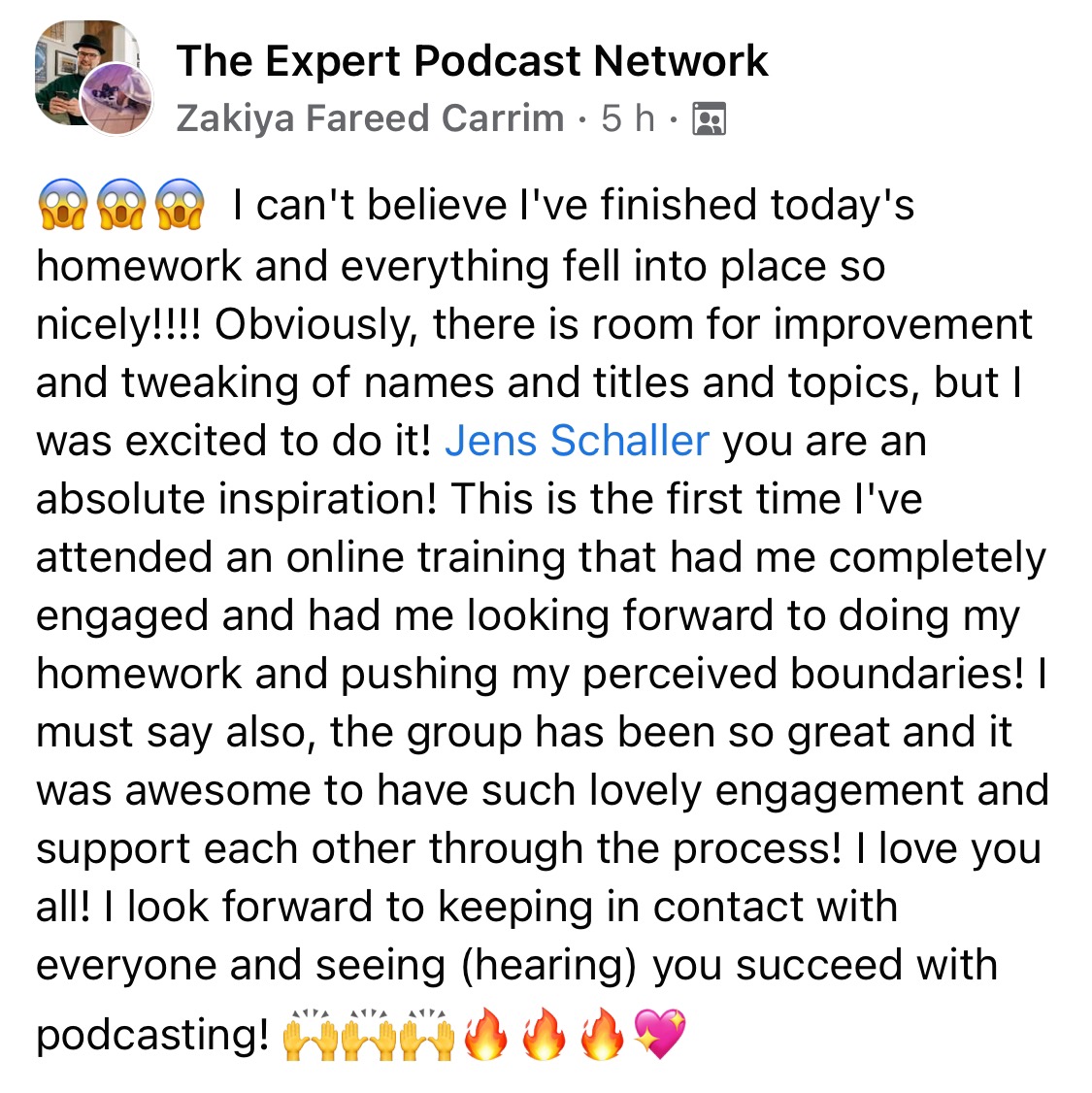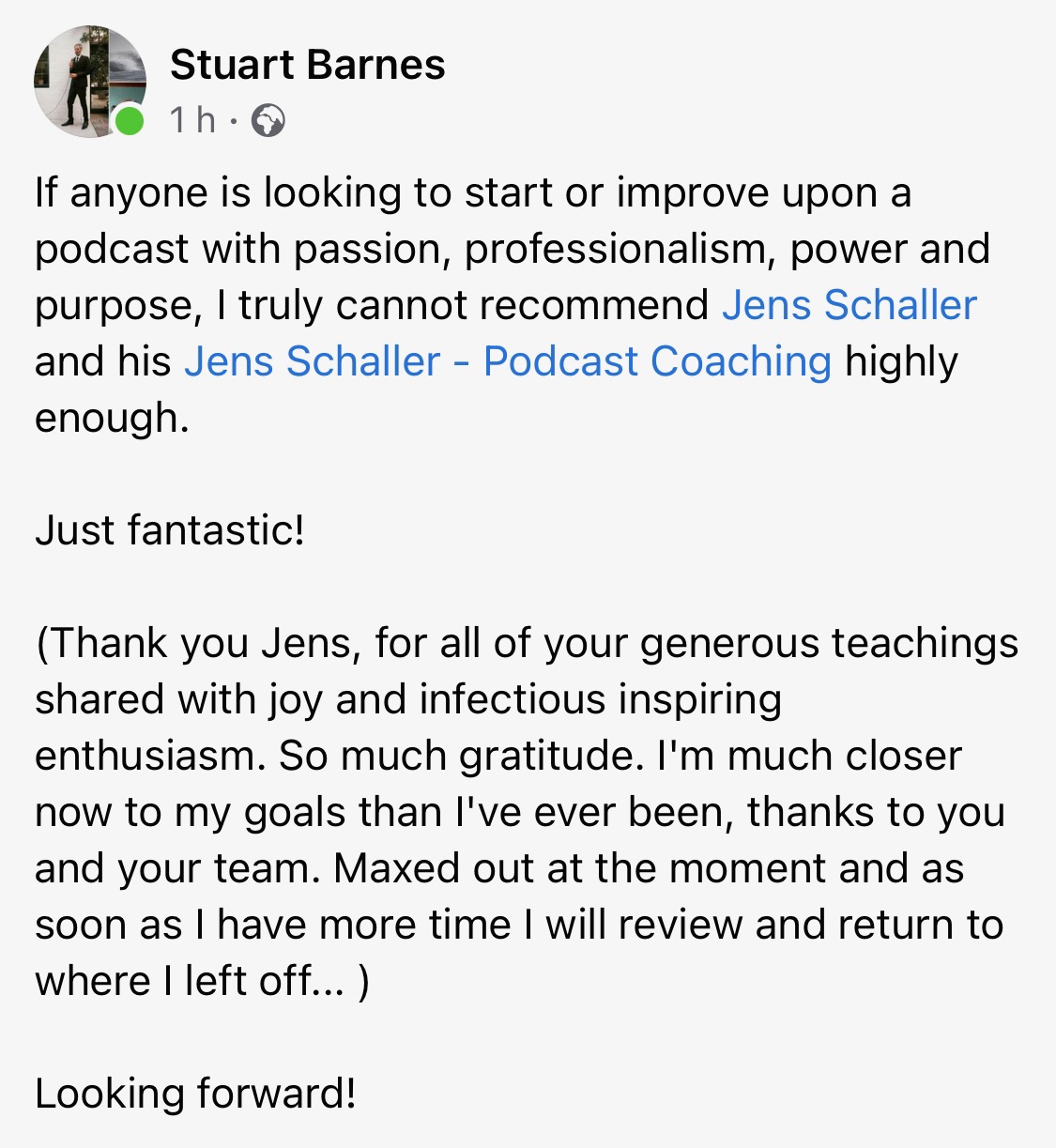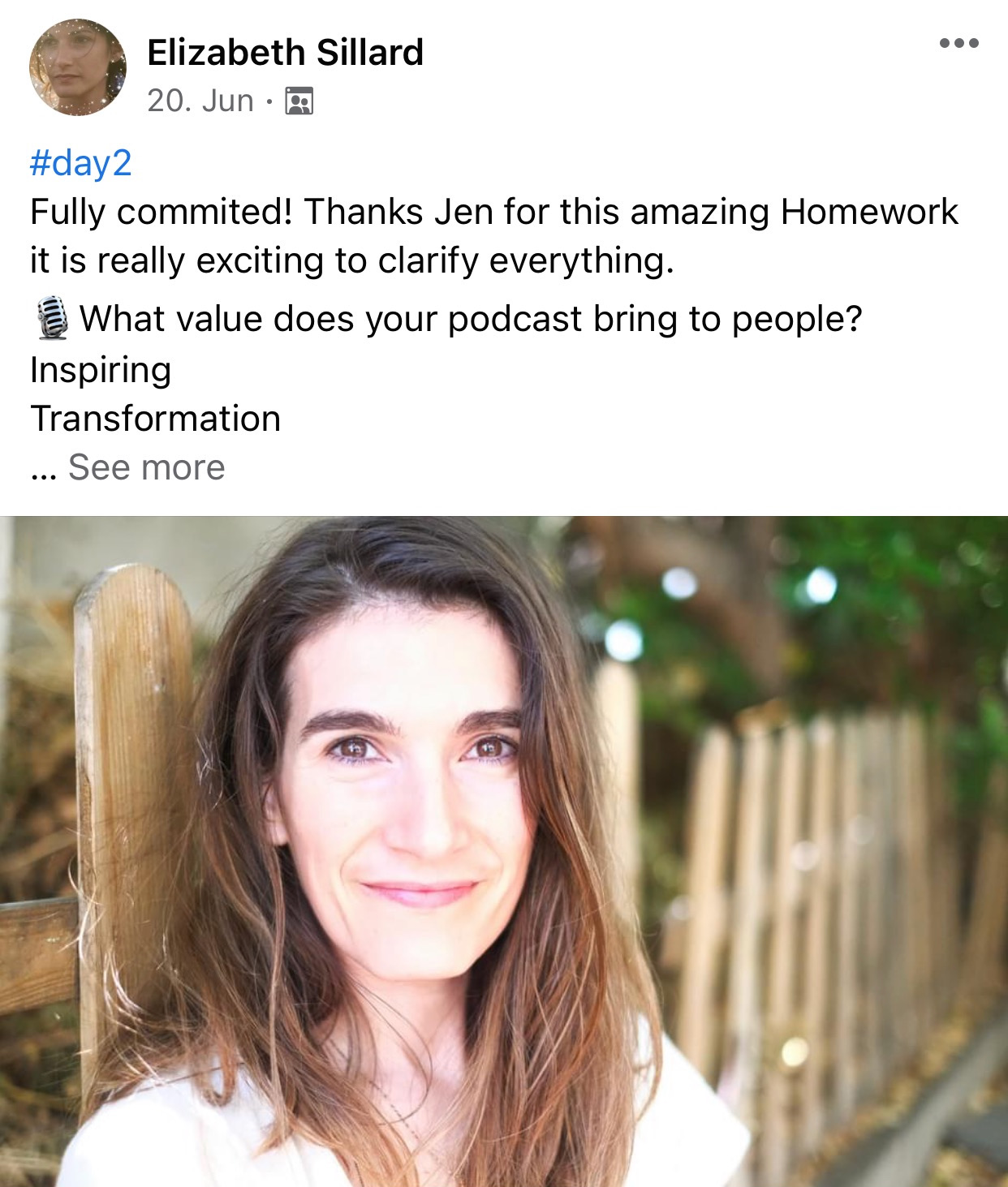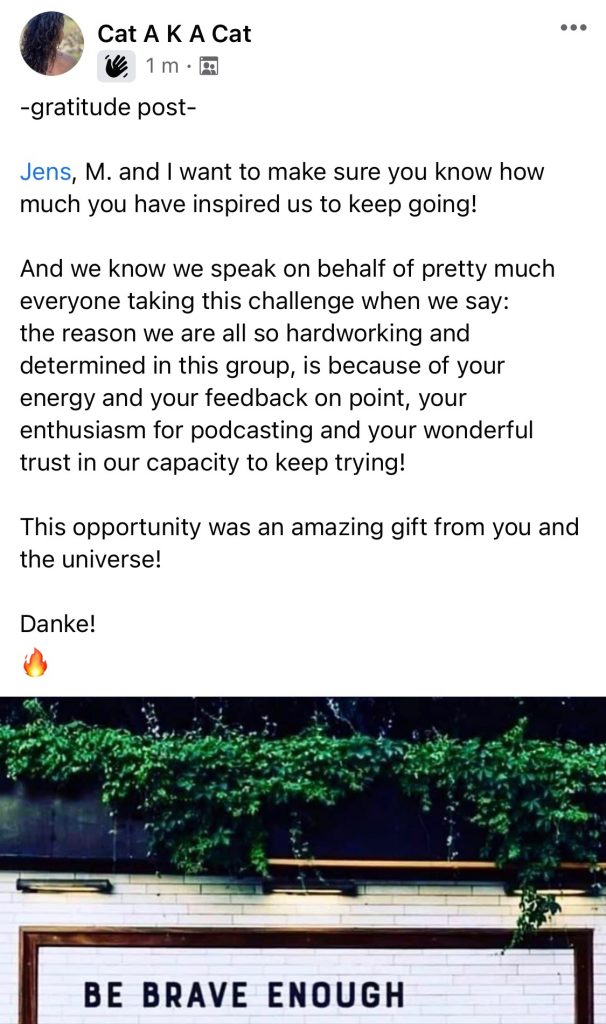 Getting frustrated with the heavy saturation on social media?

Feeling like your social media marketing is not being seen as much as you have anticipated

Questioning whether a podcast will work for you?

Afraid to sound unprofessional?

Uncertain of how to leverage your current content?

Unsure where to host your podcast?

Frustrated with the tech stuff required to set up a podcast?

Confused about what microphone and gear to get?
Leverage your current content and materials?

Be confident in launching your podcast?

Consistently attract new clients to your community.

Speak with your audience and reach more people out there?

Deliver a professional sounding podcast that matches your brand philosophy?

Share your years of experience with a wider audience?

Become the go-to expert in an audible way?

Have the support and step-by-step guidance of a podcast expert?

Know how to launch your podcast with a bang?
Launch and Grow Your Expert Podcast is an easy-to-follow group program to help experts like YOU to create and launch your professional podcast to build YOUR audience using the power of YOUR voice.
Hear what my clients are saying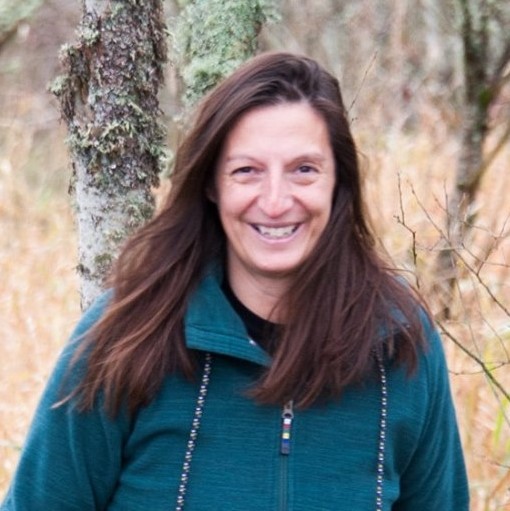 Jens helped me launch my podcast recently. He has a way of explaining things in a calm, gentle manner without making you feel silly if you don't understand all the tech.
My biggest worry was the tech and sound side of things, but Jens guided me through each step. He walked me through my set up so that I have the best sound I could have as well.
I couldn't have asked for a better teacher and I would advise anyone looking to get in to podcasting to seek help from Jens, learn from his wealth of knowledge and make setting up a podcast a painless process.
Margaret Soraya
Landscape photographer and retreat leader in the Highlands of Scotland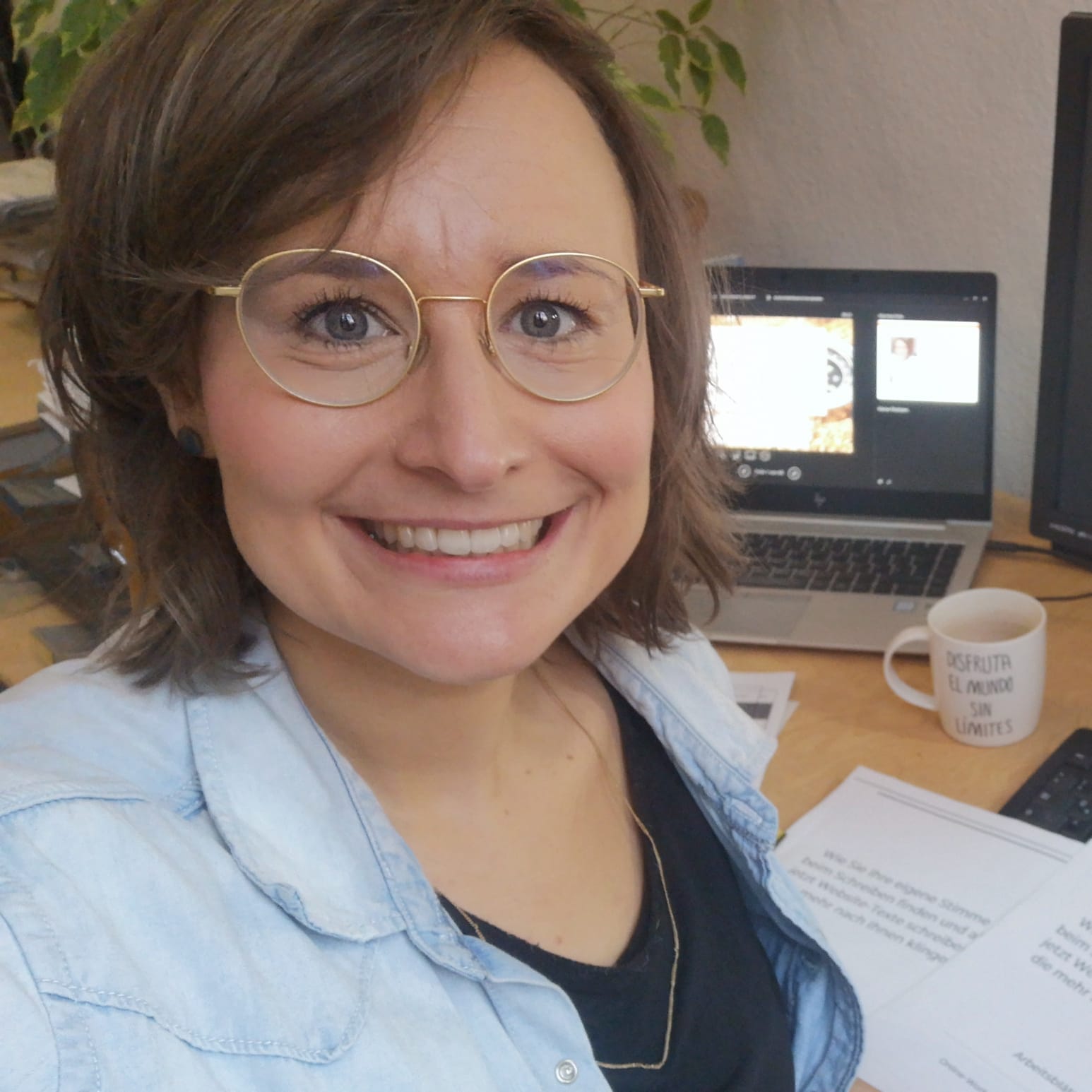 I'm glad to have had Jens by my side when I was recording my online course.
During recordings, I always had a checklist with his most important tips next to me - that was a game changer!
In addition, he did an amazing job with explaining my recording app to me quickly. With his help, I mastered the most important functions and didn't have to spend a lot of time researching.
I have some voiceover experience, because I once was a host at the university radio - but have now realized that radio and recording are two worlds. Thanks to Jens' feedback on the first recordings, my audio doesn't sound so overly cheerful now, but "normal" and pleasant.
My recordings sound absolutely professional thanks to him. I regularly get praise for it by my customers.
Maria Horschig
Copywriter for Solo Business Owners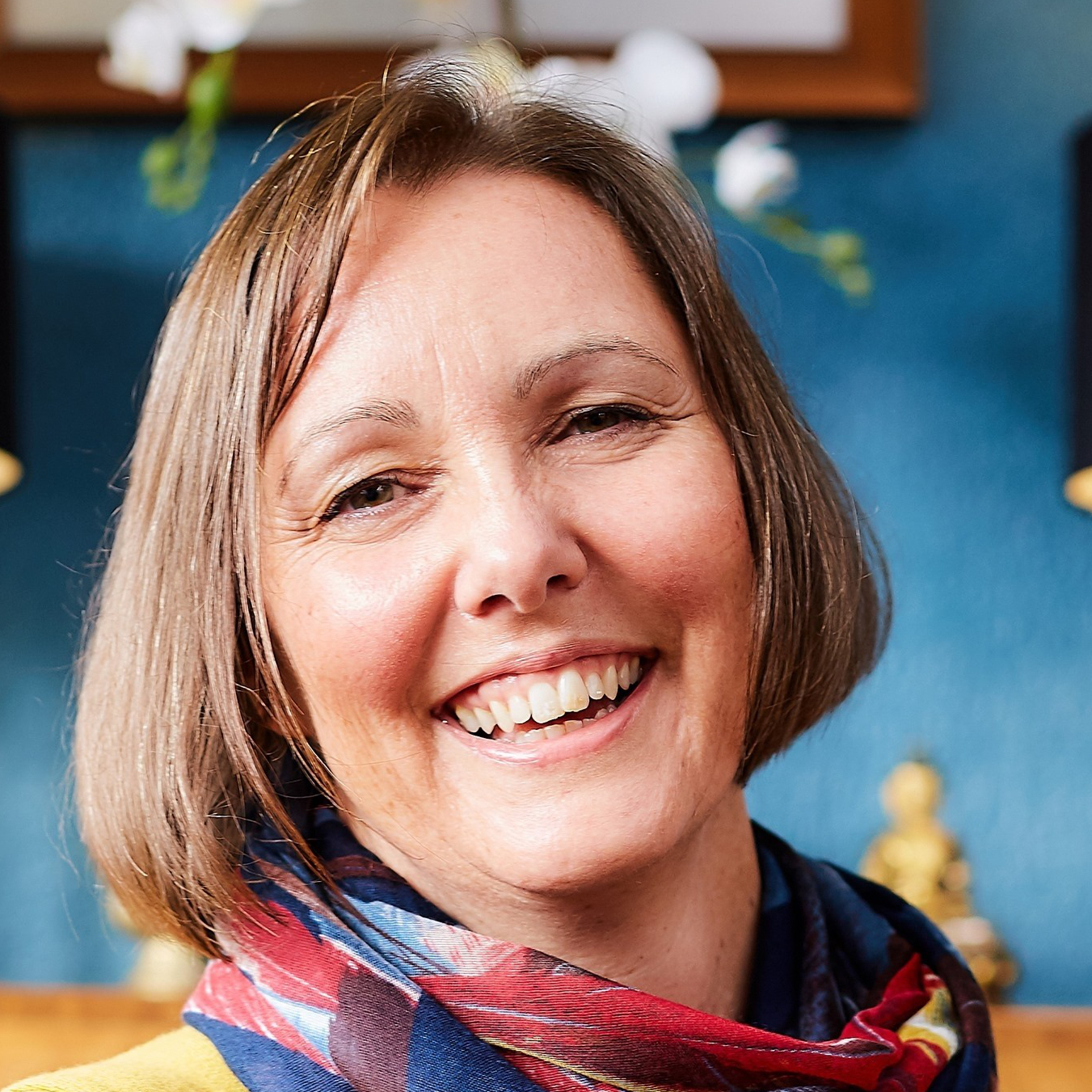 It was a real pleasure working with Jens. He is very approachable, patient and genuinely interested in helping his clients to improve their podcasting. 
I had great advice from him on how to optimise the sound quality on my podcast and how to use the microphone correctly. Even with my basic equipment, he transformed the sound in a very good way.
Thank you, Jens!
Ann Collins
Blue Bottle Coaching
Looking to boost your existing podcast?
New tricks, to improve your sound for an improved average listening time and create a wider reach.
Say HELLO to your new conversion channel created ON YOUR TERMS with Launch and Grow Your Expert Podcast
Launch and Grow Your Expert Podcast is for you, if you're:
Excited to add value and reach an even wider audience

Looking to audibly brand yourself as the go-to expert in your industry

Create a wider community and attract new clients to your brand
Launch and Grow Your Expert Podcast is NOT for you, if you're:
Not interested in bringing your expertise to a podcast

Not fussed about reaching 1000s of potential new clients

Do not want to connect with your ideal clients in a more meaningful way
bring your expert voice to PODCAST and connect with your community like never before
What you get from Launch and Grow Your Expert Podcast:
You will receive my guidance on how to best integrate your podcast into your current online channels, leverage your existing newsletters and mailing lists. I will personally register your podcast to all major podcasting directories to make it even easier for your listeners to find and subscribe to YOU!
I am here, your podcasting partner, to get your voice heard by everyone!
GET YOUR MESSAGE AND EXPERTISE HEARD BY THOUSANDS OF NEW PEOPLE AND GROW YOUR COMMUNITY ALL OVER THE WORLD!
Module 1
Getting started
You want to get your voice heard, share value and perhaps even collaborate with other industry experts? Let's start with your WHY to really define which podcast model works best with your brand and who your key listeners are.
You will get CRYSTAL CLEAR on your podcast format and concept and we will map out a clear strategy aligned to your brand.
Learn how to define your perfect podcast title and how to create attractive cover art.
Build the right intro, outro and music to really paint the colors of your brand audibly and get both your listeners and yourself into the right mood.
You will finish this module by writing your first script for your pilot episode and be able to utilise this powerful template for your future episodes planning.
Module 2
Record in record time
Choosing the right hardware can be overwhelming but fear not, I am here to guide you through the jungle and find the best gear to fit your needs and budget! This module includes 2 tailored 1:1 hardware sessions to select and remotely set up the right gear for you! Together we will explore techniques to get the best out of your microphone and how to record interviews, especially if your guest is remote.
Avoiding common mistakes before they happen means you will nail every podcast in future, saving you vital time in post-production!
Module 3
Planning and Writing
Listeners return to overarching narratives! When you are confused about your content, your listeners will tune out.
It's time to flesh out your content, define regular segments and set the overall tone of your show. Together we will find the framework that works best for you and write attractive outlines for your episodes that grab the attention of your ideal listeners.
With that in mind, you will map out your first 20 episodes and get your first guest speaker.
Module 4a
Storytelling
The art of storytelling has become a crucial component of brand marketing. In podcasting, it is what brings listeners back and creates brand loyalty. Even the most factual content requires a storytelling structure to help bring content 'down to earth' and help listeners to connect.
Stories inspire, motivate and eventually drive action and foster brand loyalty. Creating a narrative around your brand or product not only humanizes but inherently markets your business.
Module 4b
Interviewing
Collaborating with like-minded people in your podcast is an exhilarating experience and can increase your reach significantly. In this module we will explore how to structure interviews and keep dynamics and engagement going.
You will also explore helpful interview prep checklists to help you and your guest prepare.
Module 5
Finding Your Voice
Our voices paint a very vivid picture to who we are as people for our listeners, which is why improving your voice and strengthening your vocals can only be a good thing for your podcast. A strong voice gives you the ability to sound powerful, knowledgeable, and assertive. We all want that when trying to convey an important message or topic on our show. In this module we will explore different techniques and voice workouts to get your voice solid and ready for recording! 
Module 6
Editing
Besides creating the content, podcast editing is arguably the most important step in producing a podcast that your subscribers will actually want to listen to.
If you're not an audio professional, it can be hard to know where to start.
Thankfully there are some easy-to-use editing tools, techniques, and workflows that you as a podcaster can leverage to up your game, regardless of your choice of software.
In this module, you will learn how to edit in the most efficient way with step-by-step how-to guide and best practices recommendations to make editing a breeze for you!
Module 7
Publishing and Distribution
Podcasting can increase your access to potential dream clients all over the world, if you know how. Simply launching a podcast and hoping for engagement isn't enough. In this module we will explore how to maximise your distribution and smoothly pivot your podcast presence. 
Module 8
Podcast Confidence
The podcast world is a wonderful place. It's full of passionate, creative individuals, great opportunities, and new frontiers. But if you're just getting into the podcasting world, it can also be a little daunting. Hearing yourself speak, field-specific terms, podcast-centered technology and of course, other industry experts…I totally understand that it can be quite overwhelming finding your strong voice and feeling confident in the industry.
Remember, confidence comes with competence!
In this module we will remind you to connect with your expertise, overcome imposter syndrome and boost your podcast confidence. With some mindful exercises we will get your mindset aligned to your higher self and the incredible brand and business you have established, so you can navigate your podcast with confidence and grace.
Podcast Coach & Tech Expert and founder of Life Actually Podcast.
I created the Launch & Grow Your Expert Podcast program because I wanted to provide experts like you with a clear, step-by-step guide to launch your podcast and create a new channel to connect with your community and build your audience.
I understand that content doesn't always flow, even when YOU are the EXPERT and that finding the best format of podcasting is as important as finding the right microphone for you.
A podcast has to seamlessly merge with your business and brand and be a joy from start to production instead of one more thing added to your to-do list.
Team up with me and avoid the dreaded podfade with the right tools, technology with a crystal-clear consistency, strategy and concept.
Podcasting is THE untapped channel to help experts like you to drive conversion and grow your audience.
With an extensive background in IT and technology, I have managed to pave a path through the complex tech jungle to make your podcasting set-up a breeze.
Let's create and run your perfect, brand-centric podcast!
Paired with my expertise in professional speaking, I am able to offer you full circle support and help you achieve your professional sounding and on-brand podcast that is unique to you, from the comfort of your own home.
Find your strong voice with my podcast confidence workshop and learn how to create a tangible, long-lasting podcast routine to really utilise this ultimate social medium for your brand.
I start with YOU in my mind!
Now, you have the opportunity to join me and other business owners who are choosing to leverage their expertise audibly and through the power of a podcast.
Get your voice heard, let's get started today!
YOUR EXPERT PODCAST AND CONNECT WITH YOUR AUDIENCE ON A WHOLE NEW LEVEL
When you enroll in Launch and Grow Your Expert Podcast TODAY:
3-Month Group Coaching Support to guide you in every step + 1 bonus month of support while you record your first episodes (Value = $12,000)

Avoid time consuming and costly pitfalls that come with creating a podcast by yourself. Give yourself the advantage of expert guidance and start your podcast professionally!

45 Minute 1:1 Strategy Session (Value = $2,500)

Get Jens' personalized input, so you can maximize your brand through your podcast. Your tailored plan will give you your best path to success!

8 Power Packed Modules (Value = $2,500)

Get instant access to the ultimate step-by-step program will teach you everything you need to launch and grow your expert podcast.

8 Workbooks (Value = $1,500)

We've created workbooks to help you easily create a solid foundation for your podcast and merge your format to your brand.

24/7 Access to a dedicated Facebook Group (Value = $997)

Get your question answered and exchange with other experts who will celebrate your wins and motivate you to stay on track. You'll NEVER be alone in this again with 24/7 access to this online community.

Integration of your podcast into your website (Value = $297)

We will ensure your podcast is integrated into your website to make it an integral part of your band and draw traffic to your site.

Registration of your podcast on all major podcast directories (Value = $297)

To make it very easy for your audience to subscribe and listen to your podcast, we will register your podcast on all major podcasting directories.

Personalised review and feedback of your podcast test recording (Value = Priceless)

Get Jens's expert ear on your podcast test recording. Jens will offer constructive suggestions to help improve your podcast immediately!
CREATIVE INSTAGRAM REACH
Leverage your Instagram audience with cool audiograms!
PODCAST TRAILER
Boost your discoverability and record the ultimate trailer!
MERCHANDISING
Explore with me how Podcast Merchandising may benefit!
VIP TRACK (8 PLACES ONLY)
Includes an additional three 45-min private coaching calls with Jens PLUS Voxer access for direct messages with Jens to support you as you go through the program!
Don't worry if you aren't techy! Jens is techy and he knows how to make it easy for you. You'll be fully supported through every step!
Of course! Whether you have a podcast already or have not yet launched one, this program is perfect for boosting your existing podcast or creating your podcast from scratch.
Launch and Grow Your Expert Podcast is open for enrollment twice a year. It's a live program, so you can only join during the intake period, there won't be another opportunity to join the program outside of these times, so enroll now.
The Zoom Group Coaching call will take place every two weeks, where you will have time to ask specific questions to Jens and where we will feature other podcasters and podcast experts to share their experiences with you!
Every training will be done by Jens. He is also the core admin of the dedicated Facebook group responding to your questions and providing additional support to Launch and Grow Your Expert Podcast students like you.
There is a VIP option for Launch and Grow Your Expert Podcast. It includes 3x45 minute private coaching calls PLUS Voxer access to Jens, Monday - Friday for voice messaging.
There isn't one. I only want people to join who are 100% committed and are ALL IN. Please understand that there is work involved in creating and maintaining a podcast, but that it will pay off in the end! If you are unsure and require further information, please send Jens an email.
LAUNCH AND GROW YOUR EXPERT PODCAST!